Tech Students Fight for Climate Justice
The fight for climate change has rapidly gained new supporters across the world as new faces emerge as allies for climate justice: teenagers.
Teenagers are combating climate justice, from trying to pass climate justice laws to educating their fellow classmates about climate justice at school.
Climate justice aims to achieve equality for people of color and low-income families when reducing climate change. These communities are the most vulnerable during the climate change crisis because of their lack of resources to adapt to climate change.
Brooklyn Tech is the biggest public high school in New York City with almost 6,000 students, and it has a devastating carbon footprint to match.
While Brooklyn Tech is one of the biggest contributors to climate change compared to other NYC public schools due to its large student body, there has been an increase in efforts to mitigate the effects of climate change compared to public schools in other states. According to the National Center for Science Education and the Texas Freedom Network Education Fund, New York was one of the 27 out of 50 states that received a grade of B+ or higher for addressing climate change in 2020.
Tech students are involved in clubs and organizations oriented around environmentalism, both inside and outside school. One such group is the BTHS Sustainability Club.
The Sustainability Club educates fellow students about climate change and tries to establish a greener future. Dorothy Chan ('22), an executive of the club and a coordinator for Fridays for Future NYC expressed, "The core of environmentalism starts with education, and Sustainability has used this fundamental principle to discuss under-recognized and complex issues in our meetings, ranging from prefab homes to environmental racism."
The Sustainability Club planned numerous events to target environmental problems, such as planning a recycling week, hosting workshops, and providing promo codes to sustainable websites. For the 2021-2022 school year, Sustainability participated in one of the Fridays for Future NYC strikes in September and plans to promote the organization more in the future.
"Sustainability acknowledges that collective action and educational growth in our communities will make a difference in the role we play in achieving climate justice," Chan added.
Bradley Lasker ('22), the Executive Events Coordinator of the BTHS Sustainability Club and Fridays for Future NYC coordinator, explained that Sustainability tries to clarify misunderstandings about how only the elite can live a sustainable lifestyle, while also bringing attention to how this issue disproportionately affects marginalized communities.
On September 24th, thousands of climate activists marched from City Hall Park to Battery Park in New York City. The occasion was organized by the Fridays for Future NYC Climate group and focused on protesting against the lack of action from the government on climate change laws. The Sustainability Club took part in this event by marching alongside other teenagers.
"A wave of empowerment washed over us from the echoes of loud chants and a gallery of incredibly well-made and creative posters in every direction you looked," Chan said.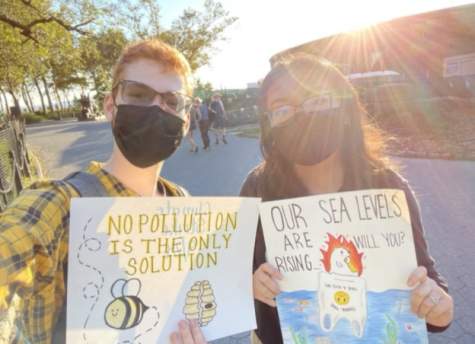 When asked what prompted Chan and Lasker to join one of the biggest climate movements, Chan responded, "Hearing other youth activists speak their unfiltered truths amongst thousands of other attendees giving their full support reminded me of the strength that we have to shape our future the way that we want it. Something that I hope for the Sustainability Club to pass on to future generations of climate activists at Tech."
Lasker agreed and said that they wanted to take part in this movement: "As it is a good example of how we, as students, could allow our voices to be heard and make an impact beyond spreading awareness."
Chan voiced that education is the most vital factor when combating climate change. "You can't strike an issue [climate change] you don't know anything about, nor can you demand change without having an idea of what you want that to look like," she said.
Chan explained the complexity of environmentalism as it is rooted in sexism, racism, and the oppression of marginalized communities: "Better understanding of environmentalism will shape the way that you can best participate in the climate movement, whether that's by participating in strikes, interning at local political offices, volunteering at local service organizations, or simply whatever suits you," she added.
The overlap of social issues impacting climate justice is intersectionality, a topic Lasker mentioned: "isn't a brand new concept, but rather a concept that has emerged over the years." It has become a key term in identifying groups that are being marginalized due to climate change.
The global issue of climate change is associated with the local issue of marginalized communities being hugely affected by climate even though they contribute to climate change the least. They do not have the necessary materials to protect themselves against the consequences of climate change. The Sustainability Club aims to educate Tech students about climate justice so the most vulnerable communities can be protected from severe heat, floods, wildfires and have more access to food, water, and safety.
While events such as protests help spread awareness about climate change, it is important to understand the science behind climate change to make effective decisions. Environmentalism is more than going to a couple of marches and requires a deep understanding of why certain steps are necessary to protect the environment such as energy conservation, recycling, and sustainable buying habits.
Dr. Margarita, an environmental science teacher at Tech, suggested students can voice to make changes such as school compliance with conserving energy. "The Tech community can insist on having a climate week theme, having student lead training in advisory about sustainability, bringing majors and clubs together to brainstorm solutions for our school," she proposed. Dr. Margarita also recommended, "To vote if you can, and if you are not old enough, then make your voice heard by joining groups that are fighting climate change such as Sunrise Movement, 350.org, Zero Hour, and Fridays for Future NYC."
Leave a Comment
About the Contributor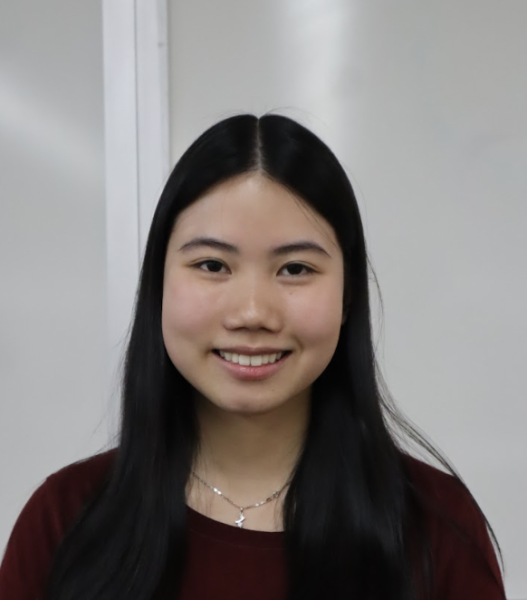 Michelle Zheng, Senior Executive Editor
Michelle Zheng (she/her) is the Senior Executive Editor and a Co-Editor of STEM. Michelle joined The...