Genshin's Impact at Tech
Video games have long been familiar to Brooklyn Tech's population, but none have taken the school by storm quite like Genshin Impact. Genshin, an open world role-playing game, has become so popular that Tech even has its own Genshin club. Even some teachers have been drawn into the vibrant and addictive world of Genshin Impact.
Despite all the fun students seem to be having, Genshin has met its fair share of criticism from detractors saying it encourages gambling and exploits its fans. At Tech, is Genshin causing students to lose focus and prioritize video games over studies?
Genshin Impact first won over video game fans with its gorgeous visuals and compelling storytelling. From the game's massive green plains to its bronze mountain tops, it is not hard to see why the game is such a success. Basing its regions off of real world countries such as Germany, China, and Japan allows players to immerse themselves in a cultural experience that is both respectful and fun. The game utilizes events with mini games but also quests that advance the story. However, like any video game, Genshin can be addictive, particularly due to its free cost. The game also encourages users to log on every day to perform small tasks to get more currency, which allows players to get the characters they desperately want.
Genshin isn't like other video games that require a one-time payment to play. Rather, it is a "gacha game," where to obtain characters and weapons, players must invest in-game currency to "pull" for an item that may or may not be what they desire. You can gain this currency by playing the game. However, getting the highly desired characters can take months without spending real-world money to obtain Genshin currency. The more currency a player spends, the more likely it is they will get the character they want.
Similar to getting a pack of Pokemon cards, you never know which characters the gacha will give you. Some students at Tech, such as Julie Wang ('22) find this system exciting. Wang, a member of the Genshin Club, said that "pulling characters" is one of her favorite parts of the game.
Genshin is successful in large part due to its alluring characters, like the energetic funeral parlor director Hu Tao, or noble diplomat Ayaka."They make very nice looking characters," Wang continued. These character banners are where Genshin makes a lot of profit from customers — a guaranteed new five star character can cost as much as $450.
One concern with Genshin is that, unlike other games, Genshin does not rely on ads for profit, but rather money spent by players. Popular Genshin streamers like Tectone are able to spend thousands of dollars on Genshin monthly.
Physics teacher Mr. Glenn is not afraid to spend a bit of money in order to get his dream characters. Mr. Glenn agreed that the game is "trying to get you to gamble," but also recognizes that this isn't just the case with Genshin but video games as a whole. "Companies have learned that microtransactions make money and gacha is just a really profitable way to do that," he said.
Genshin made $2 billion in its first year because spending in the game is quite common. While no members of the Genshin Club are serious whales (players who spend incredibly large amounts), all but one have spent some amount on the game at some point. One member says they spend $150 every banner they want a character on. Others had lower amounts, with one spending $300, and another spending $120 in total.
Some at Tech dismiss the criticisms of the game. Charles Zhang ('23), for example, said "Mihoyo [Genshin's founding company] is very kind to its fans." Zhang also explained that he and his friends are not negatively affected by the game and that they are all able to "prioritize what is right." However, this is not universal.
Julie Wang ('22) admitted that Genshin has a negative impact on her work ethic, noting "I stop doing school work so I procrastinate." She also mentioned that while Genshin is enjoyable, it also "wastes a lot of money."
Genshin can clash with school work and have a negative effect on students. While Genshin has the ability to harm a student's work ethic and even their wallet, its impact depends on whether the student can prioritize their schoolwork or not. Genshin is a large time commitment for players; it is estimated to take 30 hours just to beat the main story. Because of its lengthy quests, students can find it difficult to balance Tech's heavy workload while being a Genshin Impact player.
Leave a Comment
About the Contributors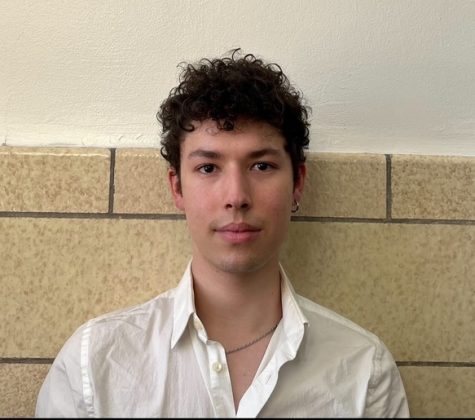 Alexander Saul, Arts & Entertainment Editor
Alexander Saul (he/him) is a co-editor for Arts & Entertainment. Journalism is important to Alexander...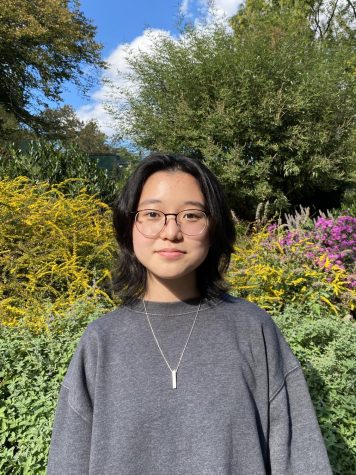 Angelina (Angi) Zhao, Staff Writer
Angi Zhao (they/them) is a staff writer for Arts & Entertainment. Angi has always had a passion for...