Brooklyn Tech's Right to Read
Even though a variety of books have recently been banned in school systems all over the country, the New York City Department of Education (NYCDOE) has kept many of these books available to students. Brooklyn Tech has kept the books on shelves because they allow students to diversify the literature they read.
Across the country, certain states have started censoring the reading material adolescents are exposed to by banning books. States such as Texas, Florida, Pennsylvania, and Tennessee have banned hundreds of books, many containing themes of LGBTQ+ youth, racial and social justice issues, main characters of color, or including religious minorities. According to PEN America's Index of School Book Bans, from 2021-2022, "Books have been banned in 138 school districts in 32 states. These districts include 5,049 schools with a combined enrollment of nearly 4 million students."
Recently, the library held a banned books week to show students that their voices matter. Librarian Ms. Kaplan emphasized that the library "made an effort to create visibility and raise awareness around book censorship as [it is] a very real concern that directly affects students."
Banned Books Week celebrated the freedom to read by putting a spotlight on the American Library Association's most-read banned books from 2021. Books such as The Bluest Eye by Toni Morrison, Of Mice and Men by John Steinbeck, and Stamped: Racism, Antiracism, and You by Ibram X. Kendi and Jason Reynolds were displayed for students to check out. Library Monitor Vicky Lin ('25) commented, "It was nice seeing a lot of new books coming to light to which otherwise students may not have been exposed."
These and other titles were also featured on Tech's digital library, Sora, and accessible through QR codes posted at the front desk. The librarians also gave teachers reading materials on banned books to share in their classrooms.
Stories of real adolescent experiences that contain taboo or controversial subjects are often censored completely, but the Tech librarians believe it is important that Tech students are exposed to a variety of experiences different from their own. Librarian Ms. Drusin explained, "We understand that our family, our friendships, [and] our daily tasks and challenges, are not the only ones to exist."
Our librarians aim to extend the empathic abilities of students by using banned books to expose a diverse array of underrepresented stories. When a student reads about life experiences that are different from their own, they are able to analyze and be more sensitive to the thoughts and feelings of others. Drusin argued that reading banned books simply makes students better people. "Empathy is an essential life skill and helps humans develop trusting and reciprocal, healthy relationships," she said.
Banning the discussion of these books in school can cause students who identify with certain stories to feel isolated, and often trapped. Librarian Ms. Ferguson said "Banning books that allow students to see themselves, their communities and their issues isolates these students and sends the message that they are somehow unacceptable." By spotlighting banned books, Tech aims to combat the censhorship of these stories.
The stories told in banned books may be difficult to discuss, but they represent true accounts of young people all across the world. Library Monitor Nicole Li ('23) said, "It's not right for people to ban these books just because they contain 'sensitive' topics."
Banned books set in America also portray the variety of American experiences. Kaplan added, "It's also important that readers learn about characters and stories that are unfamiliar; that we see an increasingly wide spectrum of examples of lived experiences that represent what it means to be American or to experience life here."
Here are some banned books the librarians would personally recommend adding to your reading list:
Drusin: "A Thousand Splendid Suns, a bestselling novel written in 2007 by Khaled Hosseini. It's a harrowing, intense and heartbreaking story of two Afghan women brought together by tragedy, war and abuse. Ultimately, it is a portrayal of resilience and a powerful, unlikely friendship."
Ferguson: "So many!!! I recommend More Happy Than Not, by Adam Silvera. It takes place in the Bronx and includes a sci-fi element about erasing memories (and identities). I don't want to give too much away but like many banned books, it has LGBTQIA+ characters."
Kaplan: "I recommend The 1619 Project, an anthology of essays, poetry and fiction by some of our greatest writers, thinkers, historians and artists, led by NY Times journalist Nikole Hannah Jones."
Bonus book suggested by Kaplan: "Queer, A Memoir by Maia Kobabe, a graphic novel about a questioning teenager going through puberty and trying to figure out their sexuality. This is a real story about a real teenager that might or might not be interesting to other teenagers, but it should be their choice in case it is important and helpful."
Leave a Comment
About the Contributor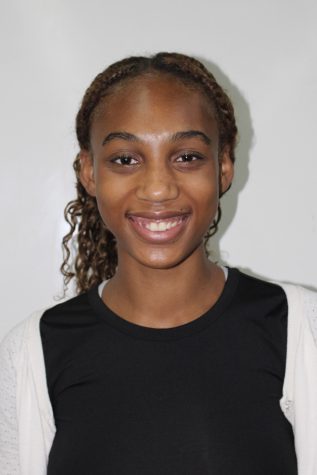 Vyttoria Saint Amand, Staff Writer
Vyttoria (Tori) Saint Amand is a writer for The Survey's Features section. Tori finds that journalism...