A Look at BTHS SciOly
On Fridays after tenth period, you will find BTHS Science Olympiad, also known as SciOly, on the center and east wings of the third floor diligently for their competitions. The team focuses on 23 specific areas of science, organized into six blocks: Biology, Earth Science, Chemistry, Physics, Build, and Inquiry. Members compete in events pertaining to their respective block.
The team expressed their excitement to compete this season. SciOly President Maeve Chen ('23), explained, "We're looking forward to competing in future events and going to the regional and state competitions."
Benjamin Yaroslavskiy ('25), a member of the Build Block, is focused on the team's main goal for this season. "Just doing well at the competitions because last time we didn't do so well. We got 16th place [at State]. This year we're trying to get to tenth," Yaroslavskiy said.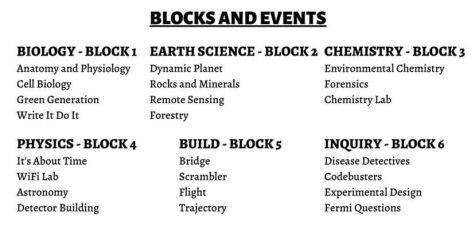 The team started the season strong by placing ninth overall at the virtual Rickards Science Olympiad Invitational on November 6th.
Chen stressed team bonding as another one of their goals for the upcoming year. She remarked, "I think this year our team really wants to focus on team bonding and getting to know each other since the team is so big and a lot of times we're not even in the same room." Typically a team consists of 15 people at competitions. Tech will be bringing three teams totaling 45 people, plus substitutes, all of whom work in different labs depending on their block.
To prepare for the upcoming tournament, members come in every Friday after tenth period until 5:30 PM, and from 9:00 AM to 3:00 PM on Saturdays. "We would start gathering the designs for the events. We would start studying materials from last year or looking at the new material they [Science Olympiad] release," said Jayden Wu ('25), the inquiry captain.
Each year the national organization, Science Olympiad, releases study material on its website. Besides the content the organization prepares for students, the teams are also expected to prepare their own material. For the more hands-on blocks such as the Build Block, their preparation consists of trial and error. The builds do not always go as planned, but that is the beauty of the Build Block. They continuously work on the build until they perfect the build.
"We have to allocate certain people to certain builds and make sure they have time to work on it," Chen explained. "A big part of all the build events is iteration." The build team makes the design and repeatedly tests it, the most important step so the team can find methods of improving the builds until they have the ideal finished product.
While reaching regional and state tournaments are goals for this season, there is less emphasis on the national tournament, to which only the top two teams in each state are invited. Dr. Maxfield, SciOly's advisor, reasoned, "I don't think that [national] is a reasonable goal this year. At Brooklyn Tech we have around 18 majors and we're doing a lot of different things and I don't imagine that it would make sense to put that much more emphasis on this club."
While it is true that Tech has 18 majors, with the majority centered around STEM, Chen said that SciOly gives students opportunities to explore different aspects of science beyond typical STEM classes at Tech. "There are events within Forestry like learning about North American Tree species or Forensics which is similar to classes you would take normally but in a more active and competitive setting," Chen elaborated.
Although SciOly is competitive, Chen explained that members are not expected to know everything which, for her, is "the thing appealing about SciOly."
Instead, the team is more concerned about dedication. Maxfield said that this year SciOly required interested students to take a test. "The idea was to select people who actually took the time to study the materials. It's not just 'oh I took AP Bio so I know everything about Bio.' No, we want people who are willing to jump in and study diligently on the new material," emphasized Maxfield.
The team has preached learning the value of time management when it comes to building machines and preparing ahead of the tournaments. "I think I learned how to manage my time. I can focus on my block but also still help out the build block. Either teach them lectures or have them ask questions," noted Wu.
Another valuable skill the members have learned from SciOly is dedication. Chen explained, "I think the biggest one is dedication because you have to dedicate a lot of your time to this team if you really want it to succeed and because of how large-scale the competition is. Certain competitions you may be able to pull it off as a skilled individual but for this it's not possible unless every part of your team is perfect."
Leave a Comment
About the Contributor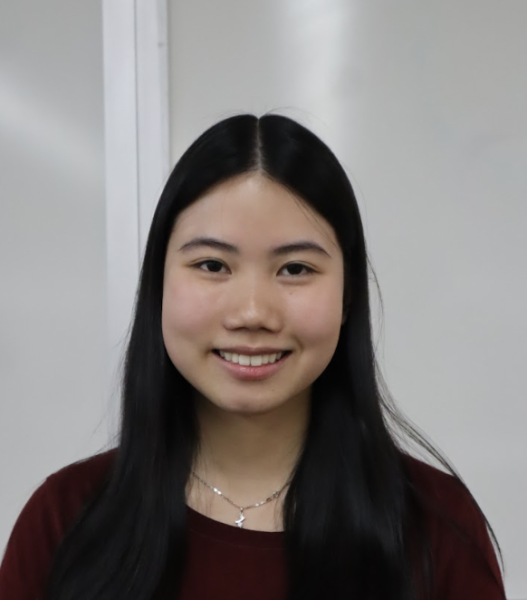 Michelle Zheng, Senior Executive Editor
Michelle Zheng (she/her) is the Senior Executive Editor and a Co-Editor of STEM. Michelle joined The...