Inside Tech's Weston Research Scholars Program
The Weston Research Scholars Program at Brooklyn Tech, founded by Josh Weston ('46), is a highly selective research class for Tech's high-achieving STEM students. Teachers recommend freshmen who have demonstrated excellence in their classes for the program—especially STEM-related subjects. Although many students are unaware of this opportunity, those who are accepted take full advantage of the access to laboratory space, guidance from mentors with scientific backgrounds, and the opportunity to work in different university labs across New York City.
Only 40 students in the class of 2025 were chosen in the 2022 selection process. Based on their application and interview in the spring, sophomores were matched with one of four mentors and placed into a Weston class that meets daily during first period. During their junior and senior years, students are programmed to meet every other day, but they can also use any free periods they have to consult with their mentors and use their labs throughout the day. 
Eileen Zheng, a senior in the LIU PharmD major, said that she is "very appreciative of how the Weston Research Program … tried to push students to reach out to college labs." Students were given an assignment in the beginning of the year that encouraged them to email professors from different colleges across New York City. Through that process, Zheng was able to get an internship at Brooklyn College.
The four mentors for the 2022 school year–Dr. Estrella, Dr. Walcott, Ms. Doire, and Dr. Margarita–each teach their own Weston class. The reasons why they chose to be mentors for this program vary, but there is one overarching similarity: they love watching their students experiment and learn on their own.
Doire, who taught a research class at Edward R. Murrow High School before becoming a mentor for Weston Research at Tech, said that it was her favorite course to teach because "the kids are doing their own thing and there's nothing more fun than watching kids do their own thing."
"What I really like is when I see my students helping each other. That's the best thing. Because when you teach, you also learn," added Estrella.
Unlike other STEM courses, the Weston Research Scholars Program does not follow a set curriculum and the Weston Scholars are free to use the period to explore on their own. It is up to the student to put in the effort to set up experiments and actively see their research projects through.
Estrella said, "The project is yours, you know. It only goes as far as you push it. Of course, we're going to try to help you, but it's really totally student-centered."
Many students do not stick with the same project for all three years, and some change topics entirely and look for advice from a new mentor. This allows students to explore multiple areas of STEM, and find where their interests lie.
The COVID-19 pandemic prevented the Weston Scholars from using lab space in the 2020-21 school year, but it opened doors to remote methods of scientific investigation. The students used the time at home to conduct research on data collected by other scientists and conduct their own surveys.
Margarita shared that while virtual meetings and inaccessible labs were very discouraging for many students, conducting experiments at home was not impossible. "There were still a handful [of students] who did a makeshift setup in their house. Two people did plant studies in their house and grew plants and tested them out."
Weston Scholars are required to present at the annual Brooklyn Tech Science Fair at some point in their high school careers, often as sophomores. Weston Scholars have also participated in competitions including the Terra New York City Science and Engineering Fair (NYCSEF), the New York State Science and Engineering Fair (NYSSEF), and the Regeneron Science Talent Search.
Although only seniors are required to participate in Terra NYCSEF, many underclassmen begin the application process before their senior year. These competitions open in the fall and allow students to showcase the research they have done by the end of the school year.
"The competitions have been primarily [NYCSEF] and the Regeneron Science Talent Search, but in keeping with the philosophy of this Weston Research Program, we go beyond the competitions and we also have students who are able to present their work at international conferences," said Walcott.
Dan Viderman ('23), one of Walcott's students, presented his research on controlling COVID-19 transmission in the subway at TechConnect Europe in Sweden last year.
"There aren't many outlets for young students to share their ideas with the world, so I was grateful for such an opportunity," Viderman said about the experience. "Being around so many experienced researchers taught me information about my own project and how to improve."
Zheng and Veronica Ng ('23) competed at the 2021-22 Urban Barcode Project (UBP) Symposium. Under the mentorship of Dr. Estrella and former Weston mentor Dr. Risa Parlo, their project, "Performing Barcoding and Soil Analyses to Investigate Ecosystem Resilience in Different Flood Zones of Brooklyn, NY" won first place.
Ng shared that while their mentors encouraged the students to work independently, they always provided advice in times of need, including guiding the research process and data analysis. "Then when we had to submit, they would always revise our stuff, push our research and help us keep expanding our work," she said.
Weston Scholars continue working on research projects of their choice throughout their high school careers, and in their senior year, they are awarded for their efforts at the Weston White Coat Ceremony, where they earn a medal and a personalized white lab coat. The class is a special resource for its students, as it allows them to explore their interests in STEM while developing research and presentation skills that will be useful for their futures.
View Comments (3)
About the Contributor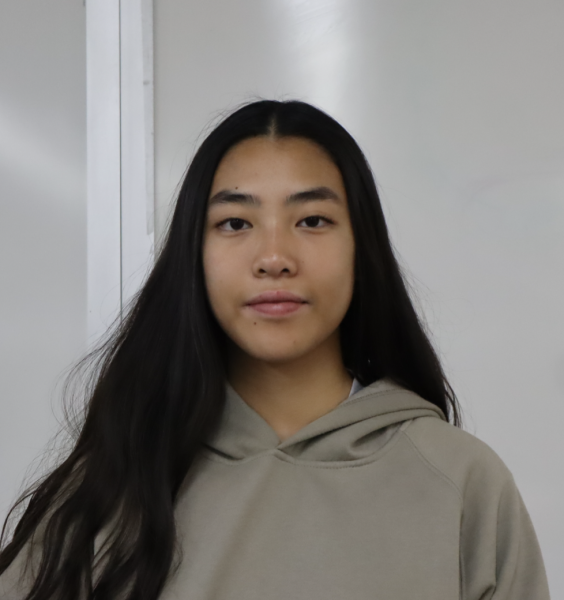 Rachel Mak, STEM Editor
Rachel Mak (she/her) is a Co-Editor of STEM and a Layout Editor. With her position on The Survey, Rachel...