Tech Celebrates Diversity Through Annual Culture Fair
On Tuesday, November 22, an eager group of students filled the Brooklyn Tech cafeteria for the 2022 annual Culture Fair, a celebration of the school's diversity. Students representing regions and cultures from all over the world set up booths featuring traditional instruments, foods, artifacts, games, and other items of cultural significance. Alongside the booths, students performed cultural music and dance, as crowds of students and faculty members cheered them on.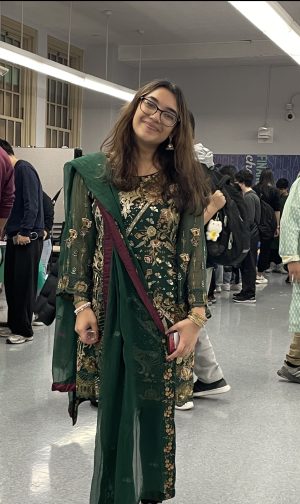 Sophomore Vice President Tristan Albano ('25), head of the Culture Committee, explained that part of his motive as Vice President is to focus on inclusivity and celebrate how "Tech is a very diverse school and there are students from so many different cultures." For Albano, the Culture Fair was a compelling way to bring that diversity together.
The fair is very special to students, as cultural representation is vital to education in a diverse school. Albano expressed that he believes there is a "lack of learning about culture in many classrooms and a lot of the classes don't focus on culture at all."
The Culture Fair gives students a space to cherish their heritage and explore the many different cultures surrounding them at Tech. Amena Ikhlaq ('25) wore a traditional lehenga from Pakistan, given to her by her grandfather. Ikhlaq said, "It means a lot to me as a Pakistani person who has never been to Pakistan before, to have a piece of clothing from [there]."
Ikhlaq added that she has "never seen this many cultures being represented in the school before, seeing everyone wearing unique clothes and seeing people in their culture's clothing and dancing, it's very amazing."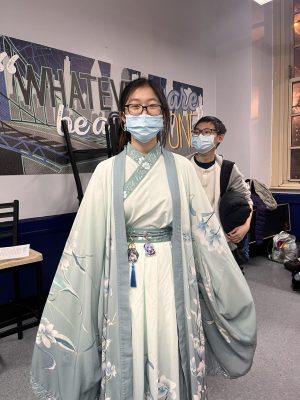 Kelly Sit ('23) wore a male hanfu from Ancient China with cultural ornaments attached. Sit helped to run the East Asian Languages Club booth, which presented a multitude of cultural items such as origami, calligraphy, green tea, and Chinese chess.
Sit mentioned that the Culture Fair was especially important to her because "differences are what bring us closer together, so the more we learn about each other, the more we are willing to accept each other and the more we are able to develop our own culture."
Victoria Anvaer ('25) emphasized the importance of the fair at a school in such a diverse city. She explained, "especially in New York and in America, there are so many different cultures that are represented. You can take the train two stops and it's a completely different world because of the amount of cultures there are."
Anvaer participated in running the Eastern Europe booth, mainly representing Russia and former Soviet Republics. At their booth, they played Durak, a popular card game in Eastern Europe, to represent their culture.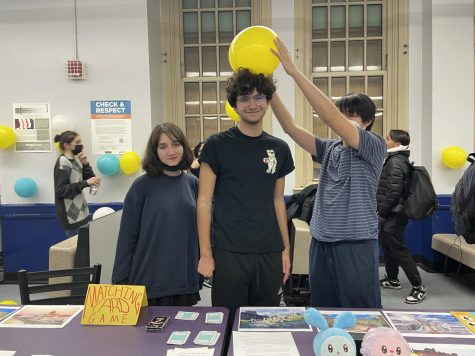 The fair's music and dance performances took place in the center of the cafeteria. BTHS Bollywood and Bhangra Dance opened with dances to Jai Ho and Bole Chudiyaan, followed by a series of dances from Tech's step team. There were also dances led by Danceroid_2 and members of the Hindu Student Council, as well as musical performances featuring a diverse array of cultural instruments and singing.
Principal David Newman was in attendance, and was very proud of how the students were able to come together to celebrate such an important part of the school community. Newman elaborated, "There is so much to learn over here. Not only does it celebrate the diversity of this school, but learning about and accepting other cultures is the cornerstone of what type of citizen we're trying to raise here at Brooklyn Tech."
Leave a Comment
About the Contributor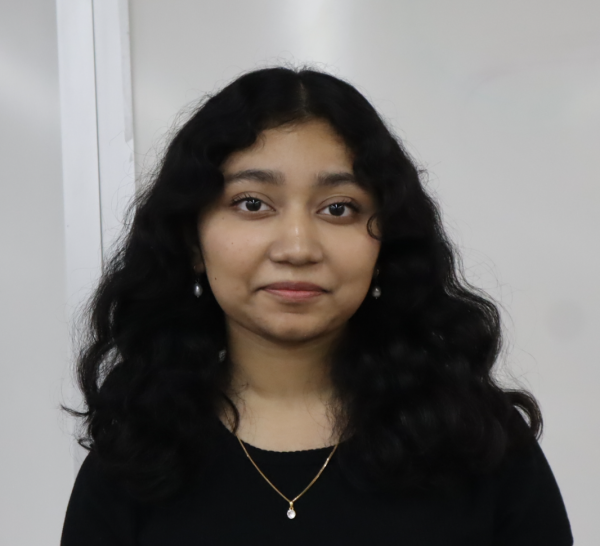 Shoilee Mandal, Arts and Entertainment Editor
Shoilee Mandal (she/her) is the Editor of Arts and Entertainment and a Layout Editor. Shoilee is on The...