Incoming Tech Freshmen Take AP Biology for the First Time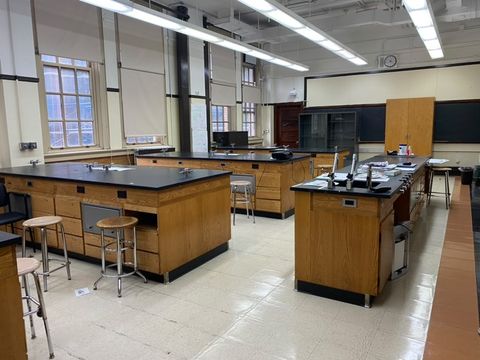 For the 2022-2023 school year, Tech has offered incoming freshmen the choice to opt into AP Biology in place of Physics for the first time, on the condition that they have passed their Living Environment and Algebra I Regents exams.
Should Freshmen Be Able To Take AP Biology?
Sorry, there was an error loading this poll.
Previously, students who took Living Environment in middle school were guaranteed only two years of science classes at Tech unless they joined a STEM major. Principal David Newman noticed some students stopped taking science courses after meeting the state minimum course requirement. "To be perfectly honest I want students to take four years of science," Newman stated. By including the option to take AP Biology, more students will take at least three years of science.
Incoming freshmen have shown great interest in the opportunity to take the advanced course. Assistant Principal of Biology Kelly Lovelett revealed, "I was only going to run two sections but I ended up running three sections because there was so much interest in the course."
Many freshmen taking the course have expressed that the workload is not as overwhelming as they expected. Zlatan Lazaruk ('26) remarked, "Thus far, it's just been relearning the stuff we learned last year and getting us back into the mood of science. But now we're starting to get more into the biology aspect of it." Violet Wong ('26) added, "The workload isn't too overwhelming, it's enough."
Others also found the content of the course to be familiar. Mohammad Afshin ('26) shared, "It is like Living Environment except slightly more advanced. The only challenge that I had faced so far was trying to learn the myriad of vocabulary that can be thrown to you by the College Board and also learning the format of the exams."
The pacing of the courses can also be a challenge for first time AP students. "For some, it may be because of the difficulty of the work and the fact that we have to move at an extremely accelerated pace in order to ensure that most of the material is covered," Afshin said.
Additional challenges include the lack of previous study of Chemistry and the difficulty of the labs. Lovelett expressed, "Part of the reason why I haven't implemented it sooner is because a lot of students don't realize any college or real level of Biology will include Chemistry." In fact, the first unit of AP Biology is titled the "Chemistry of Life", which requires prior knowledge of Chemistry. Lovelett added that "the labs are really rigorous" and some students might not have had a proper lab experience before. She explained, "These aren't exactly barriers, but it might take a little bit more time to understand [the concept] and develop the skillsets."
While the decision to allow freshmen to take AP Biology in following years is tentative, the majority of students and teachers believe it is reasonable to continue to do so. If students wait until junior year to take AP Biology, there would naturally be a loss of knowledge. Mr. Nasrollahi, an AP Biology teacher, emphasized, "The main problem regarding AP Biology is the fact that many students took Living Environment many years ago. They forgot the content. When I was teaching juniors we had to teach basics about the living environment because they couldn't remember anything."
While there has been positive feedback regarding the decision to offer AP Biology in freshman year, there are other factors to consider if the option is to remain available. Lovelett noted, "I'm not looking for a certain benchmark grade on the AP Bio exam as long students are having a rich experience and what they're learning isn't overwhelming… and being successful on the exam but this is not measured on a specific target grade. I hope the passing rate is similar to the passing rate of juniors and seniors taking the course."
Another key factor is to have enough AP Biology teachers to accommodate student demand. Lovelett stated, "As long as we have the teaching staff then I imagine we'll continue to offer it."
Newman added, "We're going to see how it goes this year. Maybe it will be what we do for all kids down the road."
Leave a Comment
About the Contributor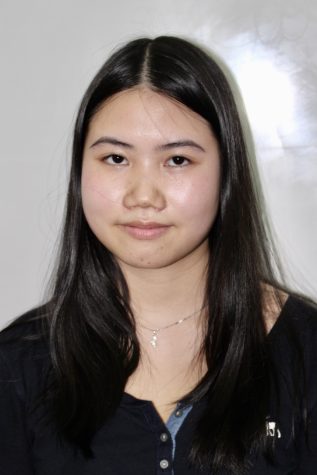 Michelle Zheng, STEM Editor
Michelle Zheng (she/her) is an editor for STEM. Michelle strongly believes that journalism provides current...