Tech Students Speak on Roe's Overturn
Earlier this year, the leak of Justice Samuel Alito's majority opinion in Dobbs v. Jackson Women's Health Organization sounded an alarm surrounding the security of abortion rights which the decsion in Roe v. Wade protected for nearly half a century. Just over a month after the leak, the Supreme Court announced its decision that the Constitution does not provide the right to an abortion, dismantling the certainty concerning abortion rights, and potentially other civil liberties granted by key SCOTUS decisions. This decision resulted in devastation and outrage, and left much up in the air about where and how women will be able to have abortions in the United States going forward.
While abortion has long been debated in the United States, the topic has appeared more frequently in sociopolitical conversations in recent years due to states either proposing, or passing, highly restrictive abortion laws. The overturning of Roe has caused pre-exisiting anti-abortion laws to become more severe in some states. Texas' Senate Bill 8, enacted in late 2021, outlawed abortions after a six-week gestational period with no exceptions for rape, incest, or the health of the mother. Roe's defeat now means that anyone who performs an abortion in the state will face criminal charges. Twelve other states also had 'trigger laws' emulating those in Texas set to go into effect immediately following the decision to overturn Roe.
Although the overturning of Roe received majority support within the Supreme Court, this support has not been reflected across much of the country, as protests have erupted in the nation's biggest cities, with pro-choice citizens desperate to have their voices heard. This lack of agreement is further evidenced by that fact that 62% of Americans believe that abortion should be legal in all or most cases. Support for abortion is especially high in both minority and younger age groups, with around 70% of individuals from ages 18 to 29 believing so.
However, 39% of Americans identify as pro-life, and received this decision positively, as shown by the cheers of pro-life demonstrators outside of the Supreme Court on the date of the decision's release. This is the lowest percentage of pro-life citizens in over 25 years, whereas the aforementioned 62% who identify as pro-choice is the highest percentage in decades, revealing developments in the opinions that Americans have surrounding abortion.
Katelin Wong, a senior in the Law and Society major, feels "angry and enraged that the privacy of what a woman is to do with their bodies is being debated as a political issue and not held to the same standards as the privacy men receive." The right to one's privacy is outlined in the Fourteenth Amendment, in that, "no state shall make or enforce any law which shall abridge the privileges or immunities of citizens of the United States…" and has been upheld by different decisions made within the Court.
Mary Rousakis, a junior in the Social Science Research major, stated that it's "frustrating to watch as men make decisions regarding what we do with our bodies, decisions that will cause so much physical and mental damage to so many people." This is a concern often held regarding our highest judicial branch, with five of the nine, or the majority, of current justices being men. Similarly, 73% of the current Congress is made up of men, often leaving women feeling underrepresented in the government.
Freshman Amaiya McLaren explained her belief that "even if someone doesn't have a so-called 'sob story,' they should have the option to terminate the pregnancy. Pregnancy takes an extreme physical and mental toll on people, [and] forcing someone to go through that is cruel." She continued on to state her belief that these recent decisions have been influenced by the ideals of religion, and that "there is a separation of church and state for a reason," displaying how some have found this ruling to infringe upon this concept.
The Dobbs decision has also raised concerns surrounding the current trajectory of the Supreme Court, and whether it is fulfilling its intended role. Kaia Behrstock, a senior in the Law and Society major, expressed her beliefs that "the Supreme Court has gotten more political than it should be, as the whole purpose of it is so that we have impartial arbitrators. In some sense that's been corrupted, and in some sense it has always been corrupted." She continued on to express her worries for future decisions made by the Court, such as Griswold v. Connecticut, which protects the freedom for married couples to make their own decisions regarding the use and purchase of contraceptives, and Obergefell v. Hodges, which legalized same-sex marriage in the U.S. This unease has been validated by Associate Justice Clarence Thomas' concurring opinion in Dobbs, where he stated his belief that the Court should "reconsider" several decisions, including the ones mentioned by Behrstock.
For current high school seniors, even in a state like New York where abortion rights are currently safe, the Dobbs decision is affecting them in more immediate ways than one might think. Behrstock explained that she previously had plans to apply to several colleges in states with active abortion bans or restrictions, but will "no longer be applying to them because they're in states that I'm worried about not being able to get an abortion, or it being potentially dangerous for me and other people." Behrstock is not alone. In fact, 39% of those who plan to enroll in college in the next year have stated that that has affected their decision on attending college in particular states.
Did Roe's overturn affect your college list?
Sorry, there was an error loading this poll.
While the issue of abortion may not seem like a major concern for high school students, the Supreme Court's decision in Dobbs has proven to be an added stressor for American teenagers, as abortion has become a considerable factor, or the deciding factor, in personal decisions and beyond.
Leave a Comment
About the Contributor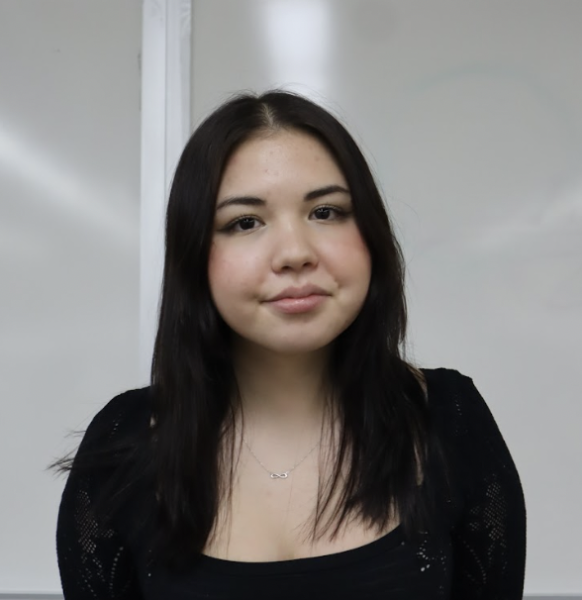 Josephine Murphy, Editor-in-Chief
Josephine Murphy (she/her) is a Co-Editor-in-Chief. Josephine joined The Survey during her freshman year...