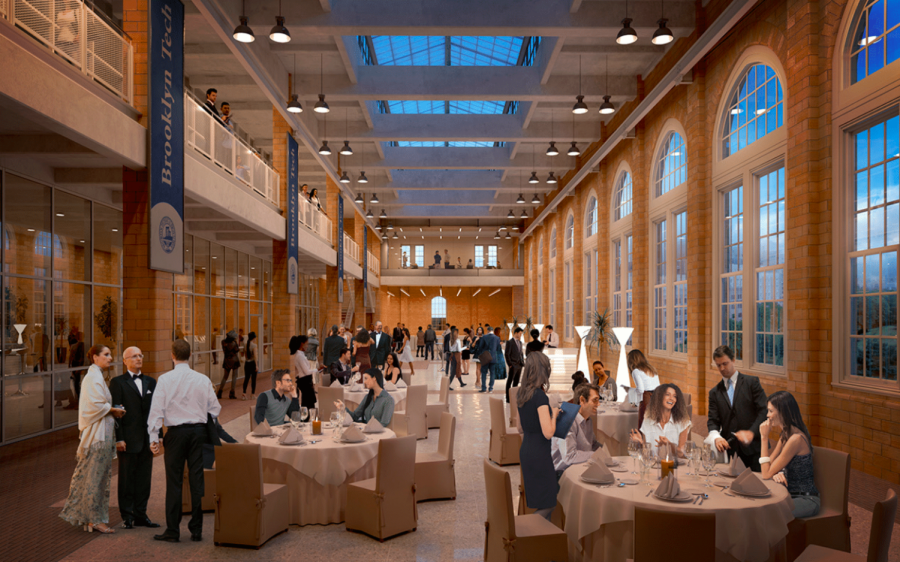 7N4 is no ordinary storage room.
Spanning the north side of the 7th and 8th floors is a complex of rooms that have not been used by students in over 30 years. Its centerpiece was once the largest classroom in the school—and perhaps the most impressive. A hundred-foot-long skylight supplants ten enormous arched windows overlooking Fort Greene Park. Sunlit mounds of classroom furniture, cafeteria tables, computer carts, custodial equipment, and cardboard boxes sprawl across the brick floors of its two levels. Amidst the room's clutter sit a furnace and an oversized exhaust hood. Aesthetically, the foundry is more evocative of a factory than it is of a school. Even with the same glazed brick and unadorned walls seen in every other classroom, its structure gives it an undeniable sense of utilitarian beauty.
The foundry continues to be used, even if not for its original purpose. Computer technicians have set up shop inside, while custodians and cafeteria staff occasionally enter to pick up supplies. Still, signs of the space's past linger. Why would a storage room need a furnace, a brick floor, or a massive exhaust system? Why build a skylight for so few people to sit under?
To find the answers, one must delve into the history of the school.