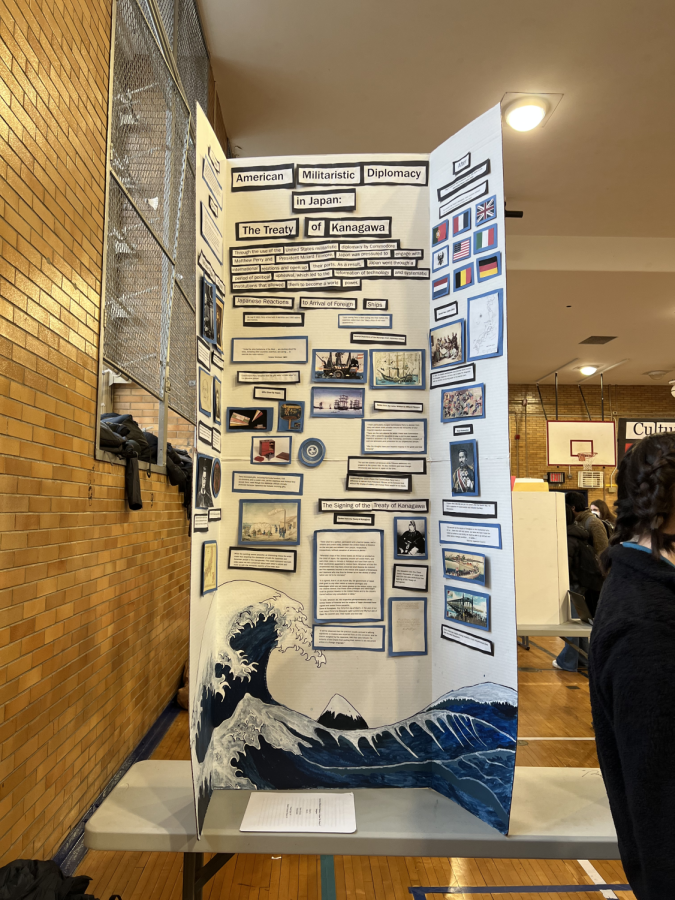 Josephine Murphy
Annually, National History Day, a non-profit organization, holds a research-based competition that surrounds a different theme each year; this year's theme was "Debate and Diplomacy in History: Successes, Failures, Consequences." The research that participants conduct can be presented in one of five ways, with the options being either a paper, an exhibit, a performance, a documentary, or a website.
There are several stages of local events which precede the national competition. The first stage is the school-wide competition that is hosted by Brooklyn Tech in which all students are welcome to participate. "The winners of our school-wide competition go on to the New York City competition, if you win there, New York State, and if you win there, Nationals" explains Mr. Trombetta, Assistant Principal of Social Studies.
At the in-person school-wide competition, the exhibits were put on display, all of which were poster boards. One of the projects not only had a poster board, but it also had a diorama representing the historical event, which was the Boston Tea Party. This was just one of the various historical topics that was researched for the competition, with others being Roe v. Wade and Unit 731.
Dr. Jeremie is the main organizer of the school-wide National History Day competition and introduced the competition to Tech. Her interest in the event stems from when she had to judge a National History Day competition while in graduate school. Jeremie really enjoyed that in the competition, "students are able to be as creative as they want." The other judges of the Tech competition were composed of students and teachers from the social studies department.
Nicole Chen ('22), the president of the Rho Kappa National Social Studies Honor Society, was one of the student judges at the competition. She said her interest in the competition and motivation for becoming a judge was that this competition "allows for new historical topics to be covered that we don't have time to cover in class." When asked about the competitive nature of the event, as well as its possible effect on morale, she said that it provides a sense of "intrinsic motivation which makes people want to work harder for the right reasons."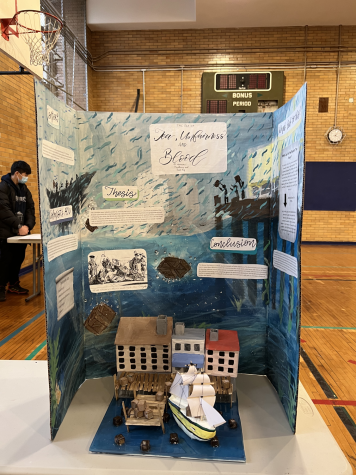 Mr. Park, a social studies teacher and judge expanded on this idea that the competition is "a good lesson learned for their future in the real world." A majority of the competitors in the event were seniors, so Park continued on how they had already experienced this sense of competition through the college application process. He also mentioned how his inspiration to judge the competition was due to "the fact that our students are invested, not only into competition, but to research historical themes and events that are learned beyond the classroom."
Dr. Jeremie finds that the competitive nature of this event motivates the students who participate and hopes that "even if students don't win, they participate again."